Congratulations! You are now on the waiting list, please check your inbox for our confirmation email!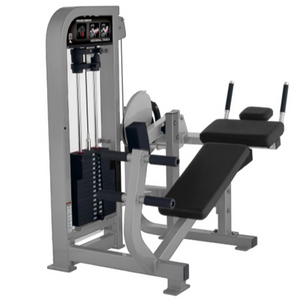 HAMMER STRENGTH SELECT ABDOMINAL CRUNCH
The Hammer Strength Select Abdominal Crunch is a fundamental part of the strength training progression. AbCam System replicates natural ab crunch movement, counter-balanced work arm provides low start resistance, and two-foot supports ensure no adjustments are needed to accommodate exercisers. The 22 pieces in the Hammer Strength Select line provide an inviting introduction to Hammer Strength equipment.
Specifications: 
Dimensions:

 62

" L x 35" W x 55" H
Product weight:

 515

 lbs
Weight Stack: 200 lbs
Max User Weight:

 

300 lbs
Item SKU: HS-ABC